Coca-Cola UNITED partners with Tybee Beach for International Coastal Cleanup Day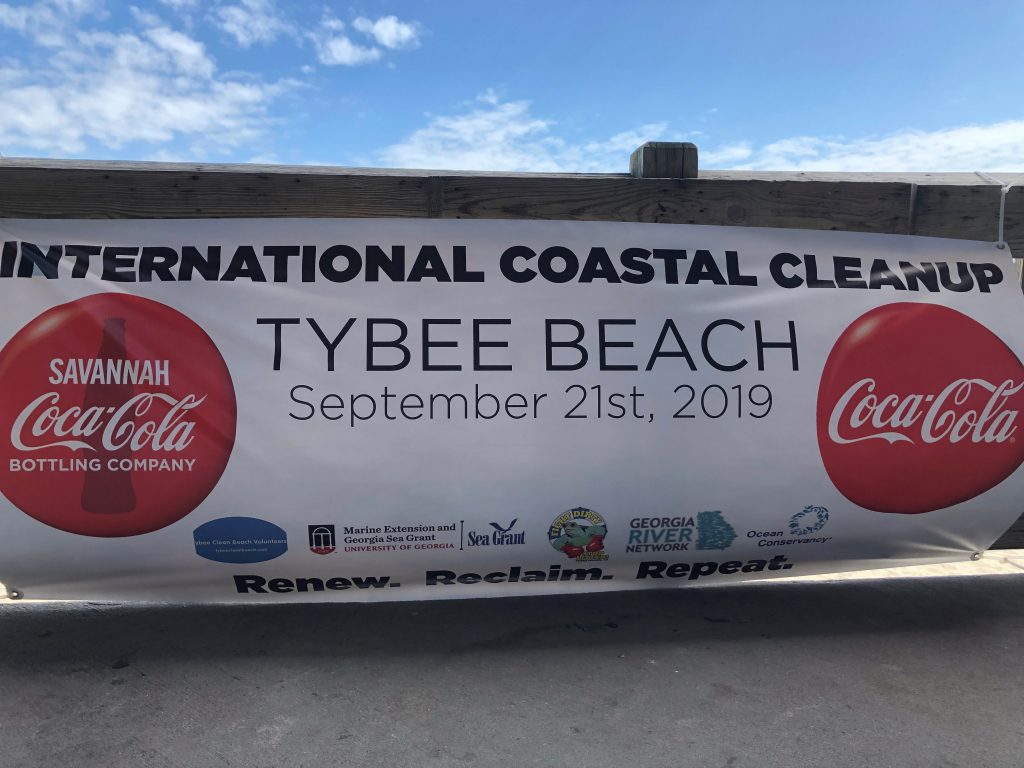 September 21, 2019 was International Coastal Cleanup Day, and Coca-Cola UNITED was at Tybee Beach, Georgia to help with the event.  This year saw at least 100 volunteers, green buckets in hand, searching the beach for items that did not belong on the shores.
Savannah Coca-Cola UNITED partnered with UGA Marine Extension and GA River Network to assist in this year's cleanup event, along with Tybee Clean Beach volunteers.  The goal of the day was to participate locally in a global effort to keep the coastlines free of garbage and plastic that can harm marine life.
Local news stations WSAV and WTGS reported on the event, helping to spread awareness.  UNITED's volunteers represented well, sporting t-shirts each made from three Dasani bottles.
"The Coca-Cola World Without Waste program is trying to create a circular economy, so if something seems like it's waste and it's not, like a plastic bottle, we can collect those, chip them down, and turn them into thread to make garments like this one," Rena Stricker, executive director for the Georgia River Network said as she gestured toward her own Coke T-shirt.
Even though this was not your typical "day at the beach," all the volunteers had fun, making a difference for today and tomorrow.  With growing awareness, we can take proactive measures to limit our environmental footprint on our nation's beaches and waterways.