Refreshing the Holidays with Coca-Cola's New Flavors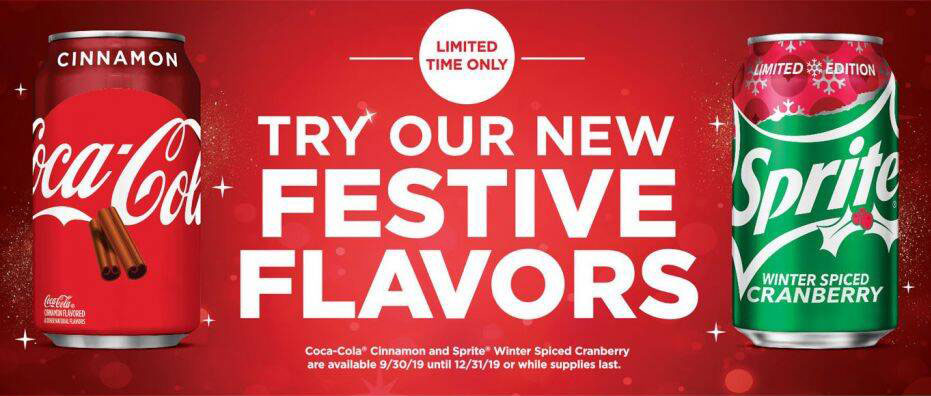 New season, new flavors!
Two new delicious flavors are part of Coca-Cola's holiday lineup, effective September 30 through December 31, while supplies last.  Coca-Cola Cinnamon and Sprite Winter Spiced Cranberry will infuse holiday parties and family gatherings like never before with magical refreshment for your taste buds!
Coca-Cola Cinnamon adds the comforting and familiar accent of cinnamon to the indescribably great taste of Coca-Cola that we have all known and loved for over 100 years.  It's like a "swig of holiday magic".
Sprite Winter Spiced Cranberry brings back the great cranberry Sprite flavor so many people crave, with a kick of winter spice to start a festive celebration on your tongue with every delightful sip.  It's an "unexpected refreshment to holiday monotony".
In addition to these great new flavors, there is exciting new holiday packaging as well.  Not only will we see Santa Claus and Polar Bears, but you can now unlock some truly special experiences through augmented reality by scanning the holiday design on your can or bottle with your smart phone.  Icons will come to life and can be personalized and shared with loved ones.  All you need to do is download the Coca-Cola app to get started.
The 2019 holiday season is going to be one of the most innovative and exciting ever for Coca-Cola and Sprite fans, so make sure to get out there and experience the happiness for yourself!