Sheffield Trunk or Treat Fun!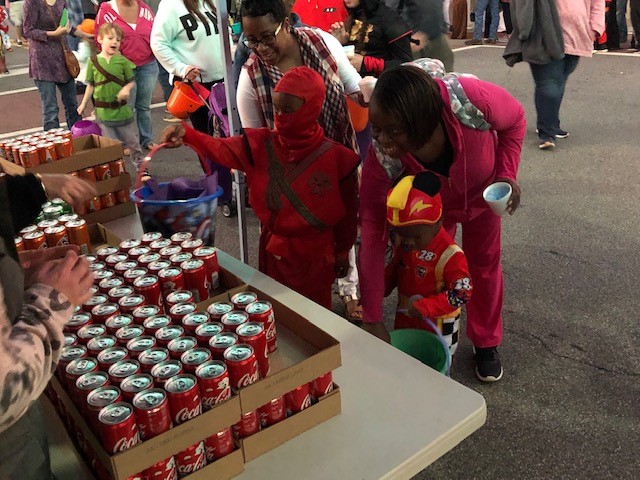 On Monday, October 27, 2019 the Florence Coca-Cola United team set up at Sheffield's 4th Annual Trunk or Treat. The event took place in downtown Sheffield and covered 6 blocks of Montgomery Avenue.
Employees of the Florence team set up a table and tent out front of a classic Coca-Cola Red van and handed out drinks to all those who came out to the Halloween event. David Harrison (Key Account Manager), Stephen Lamb (Reset Developer), and Dale Bowling (Business Development Manager) took the lead on putting it all together and had a blast interacting with the community at such a fun event. They used the opportunity to pass out mini cans of Coca-Cola, Sprite, and Fanta Orange.
The drinks were a hit after all the other vendors set up were handing out candy and making all the "trunk or treaters" thirsty!! David Harrison commented, "It was great getting to see so many people from the quad cities come together at one event and have a great night of fun for little kids." Stephen Lamb said, "I really enjoyed getting to see all the great costumes people came up with!" The employees handed out 1,200 drinks total with the help of their wives and are already looking forward to doing it again next year!!