Veterans Day Spotlight: Albert Cooper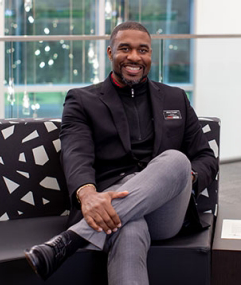 South Metro's own, Albert Cooper will be featured on the Coca-Cola Company's Instagram page on Monday as part of a running feature on several Coca-Cola System-wide veterans since last Wednesday.  What a wonderful honor to have so many men and women who are true examples of courage, commitment and service to our country on OUR team. They, along with all other United States veterans, deserve our gratitude and honor every day, not only this Veterans Day for the tremendous sacrifices they made for our freedom.
"My military experience sharpened my decision-making skills. We would all appreciate being able to make decisions with perfect information, but that doesn't happen often. The military taught me to make decisions under pressure using information that is available, and to consistently provide positive results. I also learned that taking care of your people allows them to better take care of their work."
"My advice to fellow veterans transitioning to the workforce would be to attend a Transition Assistance Program (TAP) multiple times prior to getting out. Think about transferrable skills. Find military-friendly employers. Adjust from military to corporate speak. Connect with recruiters who focus on military-to-civilian transitions. Play up to your strengths… veterans are known for precise communication skills, individual accountability, impeccable execution and natural leadership. All of these skills are in high demand no matter what industry you are trying to get into. Finally: network, network, network."
We are so proud of Albert and all our veterans who risk everything for their country.