Conrad Rafield III Has Been Named Chairman of the Board for Coca-Cola UNITED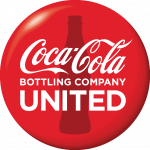 Contact: Linda Sewell, Coca-Cola UNITED
LindaSewell@ccbcu.com
(205) 873-8673
For Immediate Release
Conrad Rafield III Has Been Named Chairman of the Board for Coca-Cola UNITED 
Alexia Borden and Mike Suco Elected to Board of Directors 
BIRMINGHAM, Ala. (April 25, 2023) – The Board of Directors of Coca-Cola Bottling Company United, Inc. (UNITED) today appointed Conrad Webb Rafield III as its Chairman of the Board, effective immediately.  He succeeds Claude B. Nielsen, who is retiring after serving as Chairman since 2000.
A Birmingham native, Rafield is UNITED's longest serving director, having joined the board in 1979.  He is president/owner of Rafield Investment Company, and he is a founding partner and shareholder of Red Mountain Entertainment, a Live Nation Company.
"With more than four decades of service on our board, Conrad brings broad business experience and a deep understanding of our company's principles and culture," said Claude Nielsen who, in addition to being chairman, served as Coca-Cola UNITED's president and CEO for more than 30 years.  "Conrad has always been a steadfast advocate for Coke UNITED, our associates and our local operating model."
Rafield attended the University of Alabama in Tuscaloosa and has a B.A. from the University of Alabama at Birmingham.  He is passionate about civic and community involvement and has held leadership roles at United Cerebral Palsy of Greater Birmingham (now United Ability) and Magic Moments.  In addition, he has served on the boards of American Sports Medicine Institute, Baptist Hospital Foundation, Glenwood Mental Health, the President's Advisory Council of Birmingham-Southern College, and the President's Cabinet of the University of Alabama.
Rafield and his wife, Peggy, reside in Birmingham and have three children and five grandchildren.
Coca-Cola UNITED also announced that Alexia B. Borden and Michael A. Suco were elected to its board of directors as part of the company's annual stockholder meeting held today.
Borden is senior vice president of customer and community engagement for Alabama Power, with responsibility for overseeing customer operations and the local community affairs initiatives carried out by the company's six geographic business divisions. Previously, she served as senior vice president and general counsel, and prior to that role she was vice president of governmental affairs, responsible for all aspects of the company's governmental affairs at the state level and interactions with elected officials, cabinet members and agency representatives. Prior to joining Alabama Power, Borden was a partner with a law firm in Montgomery and Birmingham, representing clients on environmental and natural resources issues and governmental relations.
"Alexia's business, governmental and legal expertise will be a great addition to our board," said Nielsen.  "On top of that, her civic involvement is consistent with Coca-Cola UNITED's culture and the importance it places on stakeholder and community relationships."
Borden serves on numerous boards of directors, including the Birmingham Zoo, Greater Alabama Council of the Boy Scouts, and Legal Services of Alabama. She is also a member of the Georgia Tech President's Advisory Board and a member of the Georgia Tech ISyE Advisory Board. She is a graduate of Leadership Alabama, Signature Leaders, and the Alabama Leadership Initiative.
Borden received a Bachelor of Science in industrial engineering from the Georgia Institute of Technology and a Juris Doctor from the University of Alabama School of Law.
Borden and her husband Gray live in Birmingham and have two children.
Mike Suco was named president and CEO of Coca-Cola UNITED on August 1, 2022.  He has been with the company for more than 25 years serving in numerous executive and senior leadership positions in Alabama and Georgia.  From 2016 to 2021, as vice president of the company's East Region, he led the integration of the Atlanta market unit when more than 2,000 new associates and 13,000 new customers joined the Coca-Cola UNITED family.
Suco has a B.S. in Business Administration from Jacksonville State University and began his career with The Ernest and Julio Gallo Winery in 1991. He has a long history of community engagement, both in Birmingham and in Atlanta, including leadership and board affiliations with Oglethorpe University, Fernbank Museum of Natural History, Georgia Beverage Association, Hispanic Business Council, Fiesta Hispanic Cultural Festival, YMCA of Greater Birmingham, The Boy Scouts of America, the Petroleum and Convenience Marketers of Alabama, and Holy Family Cristo Rey Catholic High School.
Suco and his wife, Shelley, have two children and reside in Birmingham.
–  Stand UNITED –
About Coca-Cola Bottling Company United, Inc.
Coca-Cola Bottling Company United, Inc., founded in 1902 and headquartered in Birmingham, Alabama, is the second largest privately held Coca-Cola bottler in North America and the third largest bottler of Coca-Cola products in the U.S.  Now with its fifth generation of family working in the business, Coca-Cola UNITED has more than 10,000 associates located in more than 50 facilities across six southeastern states (Alabama, Florida, Georgia, Louisiana, Mississippi, and Tennessee). Historically significant franchises within our Coca-Cola UNITED family include Chattanooga, the world's first Coca-Cola bottler; Atlanta, home of the worldwide Coca-Cola System; and Columbus, Georgia, development site of the original Coca-Cola formula.
Coca-Cola UNITED is engaged in the production, marketing, and distribution of a diverse portfolio of leading sparkling (Coca-Cola®, Diet Coke®, Coke Zero Sugar®, Dr Pepper®, Sprite®, AHA® and Fanta®) and still (smartwater®, vitaminwater®, Dasani®, POWERADE®, BODYARMOR®, Fairlife®, Gold Peak®, Monster® and Minute Maid®) non-alcoholic brands under exclusive franchise agreements principally with The Coca-Cola Company®, Keurig Dr Pepper® and Monster Energy Company®.
For more than 120 years, Coca-Cola UNITED has remained true to its foundational core values of Quality, Excellence, Integrity and Respect.  Local relationships, personalized customer service and strong community engagement have been the foundation of our business for more than a century.  Each year, millions of dollars are invested in our local communities, supporting education, community development, sustainability and nonprofit organizations that empower and impact those in need. Learn more at cocacolaunited.com and follow us on Facebook, Instagram and Twitter.