Evergreen Coca-Cola UNITED Employees Light Up the Fire in the Park Rally!
The City of Evergreen, Alabama had their annual Back to School Bash, "Fire in the Park Rally," on August 10th, 2019, from 4:30pm to 8:30pm in Evergreen Park.
The Evergreen Coca Cola Bottling UNITED team helped to sponsor a fantastic community-driven event. There were games, free food for students, SNO-cones, a variety of music from various rappers to Christian artists, school supplies giveaways, and live entertainment! The entire Conecuh County School District participated, and more than 250 students came out to enjoy the festivities.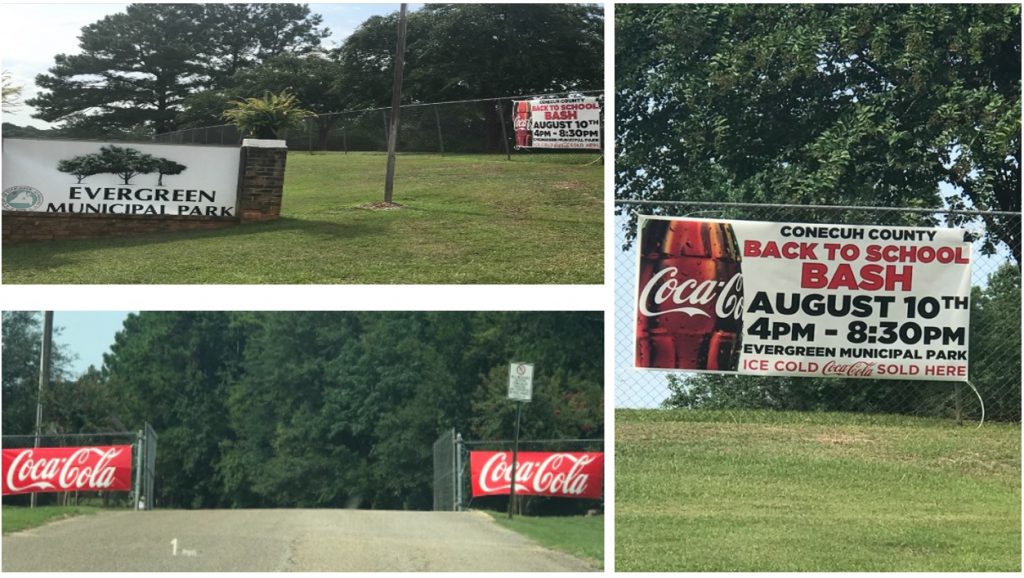 The Evergreen Coca Cola Bottling United Team set up with banners, a Coca-Cola Truck, special events trailer, donated product, and photos with the Coca-Cola Polar Bear. The Evergreen Coca-Cola team was a HIT at the event with smiling faces, giving away drinks, water, cinch bags, pencils, Sprite balls, and Coca-Cola sports bottle.
Aside from enjoying a free meal, attendees had the pleasure of hearing from their emcee for the night: Author, preacher, and speaker, Mr. Dewayne Rembert. They also heard an inspirational message from former Marine, preacher, and actor, Mr. Ken Bevel, who may be recognized from his work in the movies Fireproof and Courageous. 
This is Coca-Cola UNITED at its best—building community, inspiring students, and reminding everyone that we're all better when we come together.