Coca-Cola: A Total Beverage Company With Local Roots
We're more than a beverage company. We're part of our communities with local roots.
In late-August, in local communities, Coca-Cola USA launched ads in local newspapers, and on Coca-Cola Journey, reintroducing itself as far more than the maker of the world's best-known beverage through storytelling that reaffirms its longstanding commitment to refreshing and strengthening local communities.
… ads in local communities like New Orleans, Louisiana, in The Advocate, a local newspapers
And now, these ads are rolling out more broadly via national advertising and social media.
These ads bring to life the real people, products and character of Coca-Cola through the voices and faces of employees from every corner of the country.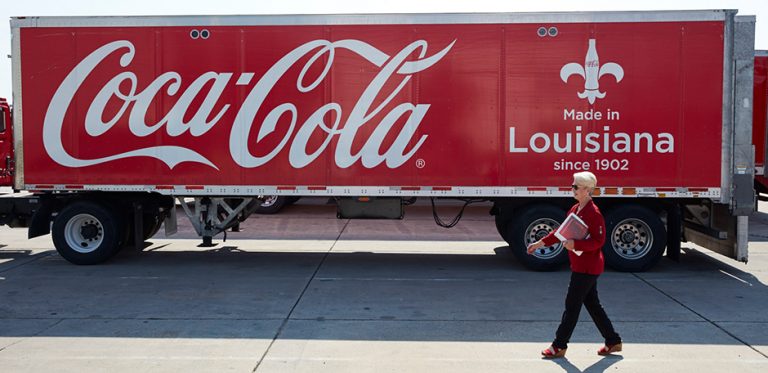 … real people like New Orleans Coca-Cola's Toni Donaghey  
As a part of Coca-Cola Bottling Company UNITED since 2016, New Orleans Coca-Cola's Toni Donaghey is proud to call Coca-Cola her first AND only employer and has been with The Coca-Cola system for 45 years. Toni has managed Special Events in the New Orleans and surrounding areas for 28 years and among her many roles she ensures that Saints fans and Jazz Fest attendees all have all their favorite Coca-Cola beverages on hand.
Her bond with her coworkers keeps her happy and motivated. "This isn't a business," she said. "It's a family. It just feels good to come to work every day. Everybody knows everything about each other."
Read Toni Donaghey's personnel story here!
Check out the link below to find out more and read inspiring stories about the real secret ingredient of "the local Coca-Cola bottler," our people.  Who knows … you may see a familiar face from your neighborhood or community.
… a familiar face like Wallace Betrand III, Delivery Merchandiser/On Premise, New Orleans Coca-Cola
Source: Coca-Cola USA: A Total Beverage Company With LOCAL Roots: The Coca-Cola Company
REMEMBER TO "SHARE A COKE … STORY"