Terry's Grocery 50th Anniversary
Terry's Grocery in Smiths Station, Alabama celebrated their 50th Anniversary of the store opening with the community on September 7th, 2019.  Smiths Station, first settled in 1738, has grown from a railway depot to a nice little community over the years, and Terry's Grocery has been a big part of that.
The Columbus team wanted to make this a special event and provide entertainment in order to draw attention to the store.  Terry's Grocery started out in Smiths Station doing about $10 in business a day; however, the store now serves over 1,000 customers each week!
Coca-Cola supported the event with a Music Van, Monster Sampling, Coca-Cola Giveaways and a Karaoke Machine.  It was great event for the community in order to show support of our continued service to Terry's Grocery.
A huge thank you goes to Marc Harris for Operating the Music Van and organizing the support for the day, and also the Monster Sampling Team for creating a great atmosphere.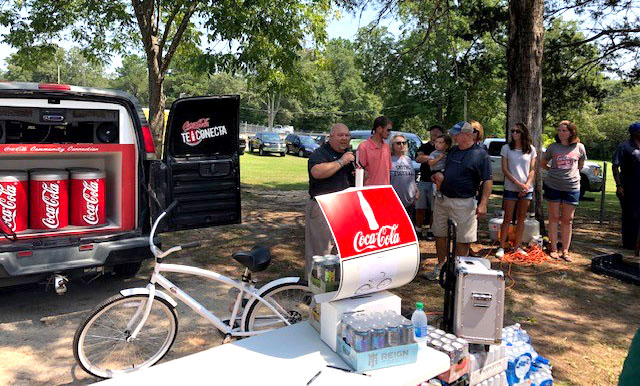 We would like to thank Terry's Grocery for their community presence over the past 50 years, and wish them all the best for an even more successful next 50!